"HEY!" and other dances — Sept 18, 19, + 20, 2014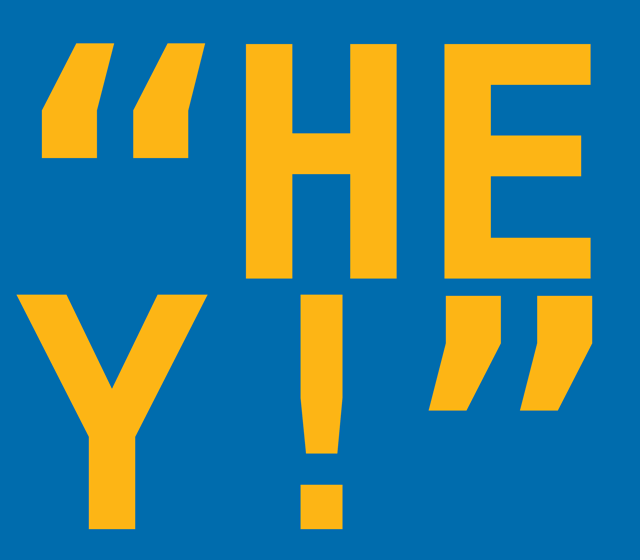 Thursday, Friday + Saturday at 8:00
Center for Arts at the Armory
191 Highland Avenue | Somerville MA
Directions, etc.
"My dances are local but their references are global. They are in dialogue with dance history and contemporary ideas about making. Centered on movement and sequencing, my dances simultaneously acknowledge the inherent potential of all movement to be dance material and the potential for dance to be a lifelong activity.
This program of new dances features a diverse company of dancers who range in age from twenty to over fifty. I've worked with some of them for many years, some have been my students at the Boston Conservatory for the last two years, and others are more seasoned performers whom I'm working with for the first time. Without these particular dancers, these particular dances would not exist." —DM
See Boston Globe review, Karen Campbell, September 20, 2014
Tickets
$20 | $15 senior/student/BDA | $5 children
Reservations recommended: Call 617-510-9644
performers
Alison Ball, Leah Bergmann, Janet Blackman, Renée Caso, Dianna Daly, Elijah Dillehay, Kelli Edwards, Joelle Garfi, Emily Jerant-Hendrickson, Cacia LaCount, Crissy Liu, Irene Lutts, Kelsey McCormack, Cheri Opperman, Charles Patterson, Taylor Rodman, Wanda Strukus, Sandra Zarotney
support
Contributions in support of Daniel McCusker Dance Projects are greatly appreciated and can be made via Boston Dance Alliance on their site: Boston Dance Alliance
All contributions help.
Daniel McCusker Dance Projects is a member of Boston Dance Alliance, a 501(c)(3) non-profit tax-exempt organization. All contributions are fully deductible to the extent allowed by law.